TouSIX : Open Networking Summit 2016
Posted on:

17 March 2016

By:

Thomas Mignien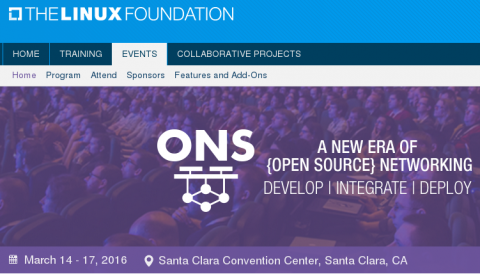 TouIX and its TouSIX project presented today March the 17th at the Open Networking Summit 2016 by Marc Bruyere.
The Internet eXchange Points (IXP) are essential for the Internet evolution as they empower high bandwidth low latency and inexpensive local traffic peering as opposed to transit traffic.
OpenFlow SDN enables more dynamic network programmability to control network behavior via open interfaces, as opposed to the legacy closed-box solutions and proprietary-defined interfaces.
This proposed presentation is about the migration of the TouIX from a traditional to a full OpenFlow IXP. It especially describes how switches have been selected, configured and installed, and presents the TouSIX-Manager tools that have been developed for the IXP fabric robustness and members benefit.
TouIX is a non-profit neutral Internet eXchange Point organization founded in 2005. It provides an interconnected network infrastructure at 4 PoPs around the city of Toulouse and the Paris FranceIX and LyonIX IXPs.